Archive of articles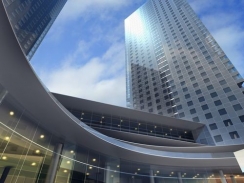 Let's start contrarily this once – by statistic. According to the data issued at Bratislava Research Forum (BRF) on Tuesday, total volume of office landscape (OL) exceeded 1.16 millions m2 in Bratislava at the end of Q3, 2008 and 60 percentage hereof was in standard A (687.8 thousand m2) and 40 percent in standard B (almost 477 thousand m2). Newly built OL have a share in this sum by 801.8 thousand m2, while reconstructed almost 363 thousand m2. Bratislava "cadastre of offices" was divided by BRF to City Centre, Inner City and Outer City.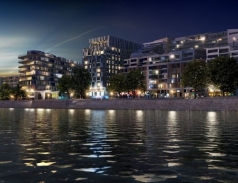 The current excessively high margins of many developers, which amounted to 30 to 40% yesterday, are becoming history today due to the financial crisis and the deflation of the real estate market. This trend is a good sign for the ever-growing number of people interested in the purchase of a house or apartment, because ultimately it will result in the coveted price cuts. Those who hastened and bought their house a short time ago and those who hesitated with the sale will be left gritting their teeth. The fact that the prices of residential property have started to decrease is also indicated by the data produced jointly by the National Bank of Slovakia and the Slovak National Association of Real Estate Agencies. The average price per square meter of residential area slightly declined in the third quarter compared to the second quarter – by 0.4% to the current SKK 46,453 (EUR 1,542).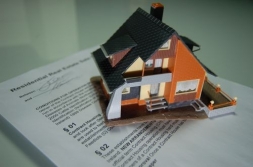 The US franchise network CENTURY 21, whose emblematic feature are the gold jackets of all of its employees and vendors, is officially entering the domestic realty market. "We want to become a leader in the local market within five years," says Aleš Mazgaj, director of the Czech branch of the originally American, but now global company that operates businesses in almost seventy countries through its 9,000 real estate agencies with 150,000 brokers. The offering of international realty franchises in the Czech Republic, which is currently represented in particular by RE/MAX and ERA, will therefore grow again. According to the company's management, there are already entities interested in the license. Unlike its competitors, Century 21 does not keep the price of its franchise secret – the license will cost about half a million crowns and can be paid in installments.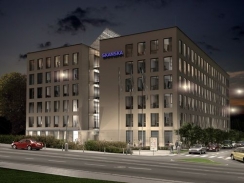 Unlike Czech architecture, Scandinavian architecture is governed by a great principle – make sure the function of the building could change at any time, adjust to current needs. It is one of the things emphasized by Ivan Krejčí, who has been working as an architect in Sweden for a long time. He co-owns the architectural studio Tengbom, which currently works, in cooperation with Skanska, on a project of an administrative center in Ostrava; one of this project's goal is to introduce Scandinavian architecture to the Czech public.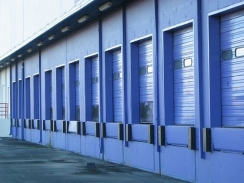 The growth era of the market in logistic and industrial properties in the Czech Republic, which lasted for over ten years, is set to end this year. According to estimates by the consultancy firm Cushman & Wakefield, approximately 640,000 square meters of industrial areas will be built in our country this year, with about 600,000 square meters leased and handed over for use. Compared to last year this marks a decline of about 30%, which results, to a large degree, from the record-high reference value in 2007. The domestic market in logistic and industrial complexes is affected by the global financial and real estate crisis as well as by the competition of the neighboring and other faraway countries.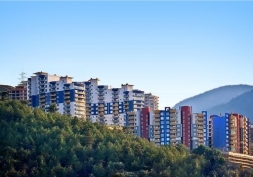 There is a promotional balloon hovering above the Vltava, streetcars are painted with advertisements, "How to Buy Well" seminars are organized, press conferences are held, editorial offices are inundated with press releases and editors are invited to excursions to newly offered facilities; in addition, a new professional association is forming and a new franchising chain is entering the market – not even this list is enough to depict the situation in real estate trading, rather frenetic recently. Its key players – real estate agencies – have been showing great efforts for some time, especially in the field of marketing, maybe in anticipation of the tough times ahead. Developers are slowing down their projects, banks are throttling their credit lines and clients are waiting, but dealers seem to have decided to face the recession with increased activity.